GREAT LOCATION!! in Portland, Oregon For Sale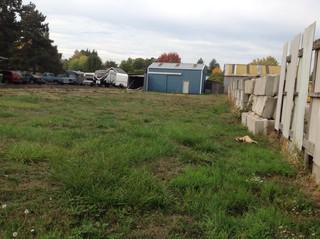 Price: $141,900
Seller:
Type: Houses, For Sale - Private.

GREAT LOCATION!!
Location: Forest Grove, OR
This property with 11,157 square feet is located in the heart of Forest Grove near town, Pacific University and public transportation. Property is RMH (high density housing). Currently there is a metal pole building with cement floor on property.
Contact Maggie Boehmer at mboehmer4620@gmail.com for more information.
Information
Contact Information
Maggie Boehmer,Principal Broker, Licensed in the State of Oregon
mboehmer4620@gmail.com
503-849-6143
Contact Reply Form
Forward to a Friend
View Other Flyers
Pricing
Price: $141,900.00
Property Location
2508 Main Street
Forest Grove, OR 97116
View Map
Features
Zoning: RMH
School District: Forest Grove
Agent Name: Maggie Boehmer
Broker: Summa Real Estate Group
MLS #: 15438628
Powered by vFlyer.com
EQUAL HOUSING OPPORTUNITY
VFLYER ID: 310149000
Price: $269,000

Price: $45,000


Price: $229,000

4br Home on Lake!
Waterfront perfection! Home has brand new interior paint, carpets and refinished hardwoods. 4 car garage with...
Price: $425,000


Small But Nice!
Small But Nice! Location: The Dalles, OR Small but nice lot one block from the Civic Auditorium. Could have a nice...
Price: $15,000